Family Dispute Resolution UK
Find a counsellor who offers Family Dispute Resolution (FDR):
2 Relationship counsellors - family dispute resolution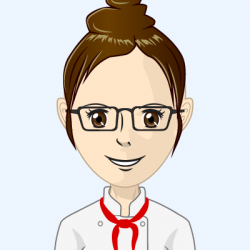 Rating 5 uit 5
The average rating of all relationship counsellors using family dispute resolution is 5 out of 5 stars based on 1 review.
Relationship counsellors
Basildon
Basildon
Helen Murphy | Counsellor
Basildon
Relationship Counselling Basildon, 5 Greensted Close Basildon, SS14 1UZ, Basildon
- I am currently unavailable -
Are you looking for a safe space to explore your difficult thoughts and feelings? Is your relationship at breaking point? Take the first step and contact me for a professional confidential counselling service.
Redcar
Redcar
Dr Vasilios Silivistris MBACP FRSH | Couples Counsellor
Redcar
Relationship Counselling New Marske - Redcar, , TS11, Redcar
✓ BACP
✓ I also offer online therapy
UK trained Relate Couples Counsellor with Level 5 Diploma on Relationship Counselling and Psychotherapy.
A psychotherapist and counsellor, Vasilios has over 20 years experience working as a couples counsellor in the UK and Cyprus.

---

Due to the COVID-19 Coronavirus Pandemic we are now operating Online Therapy via, ZOOM, Skype, WhatsApp Facetime, and telephone counselling. All enquiries are in confidence.
Read more >
Join our network
Do you offer family dispute resolution in the UK?
Join our directory and
list your practice >>
Frequently asked questions
With what kind of relationship issues can we contact a counsellor?
Relationship counselling and couples therapy can help with a lot of relationship issues, such as adultery, autonomy in relationship, commitment phobia, communication problems, (emotional) infidelity, family problems, fear of abandonment, insecurity in relationship, intimacy issues, jealousy, marriage problems, relationship anxiety and relationship fights.
Find a relationship counsellor >>
Can we get online relationship counselling?
Yes, a lot of our counsellors also offer online relationship counselling and online couples therapy, also during the Covid-19 pandemic.
Find a relationship counsellor >>
I'm a couples counsellor/therapist myself. Can I join therapycouples.org?
If you are a qualified counsellor, therapist, psychologist or life coach in the UK, most likely you can join our network. List your practice on our website.
List your practice >>
Login
Therapycouples
✓ United Kingdom
✓ (Online) Couples counselling
✓ Relationship counselling
Menu
Are you looking for online counselling because of the COVID-19 (corona) pandemic?
Relationship support is still available.
Several couples counsellors on this website offer online relationship counselling so that you can access the help you need, wherever you are.
Tips
Reviews