Mediation UK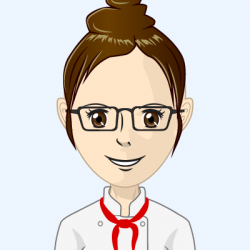 Mediation UK

Mediation UK for an overview of qualified mediators who offer mediation services, family mediation, marriage mediation, divore mediation, separation mediation.
Mediation - Introduction:
What is medation?

Mediation gives both you and your partner the opportunity to talk in a safe environment and deal with the practicalities that come with separation and divorce.
A mediator helps couples to make arrangements, either to plan for a separation or divorce, or once a separation or divorce has taken place.
Mediation can help each of you put forward your point of view and be heard by the other, and help you to express your feelings without arguments.
Find a medatior
Find a qualified mediator:
Frequently asked questions
With what kind of relationship issues can we contact a counsellor?
Relationship counselling and couples therapy can help with a lot of relationship issues, such as adultery, autonomy in relationship, commitment phobia, communication problems, (emotional) infidelity, family problems, fear of abandonment, insecurity in relationship, intimacy issues, jealousy, marriage problems, relationship anxiety and relationship fights.
Find a relationship counsellor >>
Can we get online relationship counselling?
Yes, a lot of our counsellors also offer online relationship counselling and online couples therapy, also during the Covid-19 pandemic.
Find a relationship counsellor >>
I'm a couples counsellor/therapist myself. Can I join therapycouples.org?
If you are a qualified counsellor, therapist, psychologist or life coach in the UK, most likely you can join our network. List your practice on our website.
List your practice >>
Login
Therapycouples
✓ United Kingdom
✓ (Online) Couples counselling
✓ Relationship counselling
Menu
Are you looking for online counselling because of the COVID-19 (corona) pandemic?
Relationship support is still available.
Several couples counsellors on this website offer online relationship counselling so that you can access the help you need, wherever you are.
Tips
Reviews