Misma Hemming | Relationship Counselling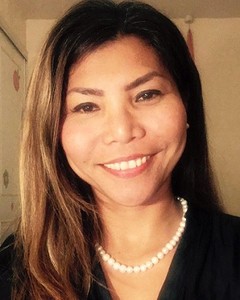 Great, you are taking the first step.
Leave a message and I will contact you as soon as possible.




Relationship Counselling Exeter
You are welcome to my practice for relationship counselling and individual counselling.
I offer a safe, confidential, non-judgemental space where you can allow yourself the time and opportunity to talk about any challenges or issues that may be confusing, troubling, painful or uncomfortable for you.
People have many different reasons for seeking support. I have experience in helping people with a wide range of issues.

I can use a variety of approaches, tailored to your needs. My approach is non-judgemental and aims at empowering you. I seek to create an environment where the you feel respected, valued, safe and understood.
Couples therapy
Counselling and couple therapy can help you open up some of the issues that are troubling you. Couples who come to therapy learn to communicate so that they can understand the underlying issues in order to resolve the difficulties they are experiencing and find an agreed way forward.
Relationship therapy can be helpful for both individuals and couples, as it looks at what lies behind current difficulties, paying attention both to the past and the present in order to bring about change.​
Relationship counselling can help you to:
Clarify things
Feel empowered
Increase your self-awareness
Gain greater insight into your world
Make changes in life
See that you have choices
My primary goal is to enable you as a couple to 'hear' one another and thus to discover what your options and desires may be.
About me
I am a warm, professional and BACP registered counsellor. My aim as a counsellor is to support you with the assistance, expertise and understanding that can enable you to make the changes in your life that you want.

I have been working in the mental health sector for several years now and in 2013 I started working as a counsellor. I am a registered member of BACP (British Association for Counselling and Psychotherapy), and I am a trainee member of BPC (British Psychoanalytic Council) and PPA (Psychoanalytic Psychotherapy Association).
I believe in strongly in a high level of training, continued professional development and regular and good quality supervision, all of which are requirement for the member of these professional bodies. I am currently undertaking a Master degree (MSc) in Psychological Therapies Practice and Research (Psychodynamic/Psychoanalytic Therapy) at the University of Exeter.
Qualifications and registrations
My qualifications are:
BSc (Hons) in Psychology Studies, University of Exeter (2009)
Diploma in Therapeutic Counselling, Exeter College, Devon (2015)
Further trainings and personal development courses:
Tavistock Relationships, London - Couple Work Therapy
Dealing with Obstacles in Cognitive Behaviour Therapy
EMDR Therapy & Mindfulness for Trauma-Focused care
Functional Family Therapy (University of Exeter)
On-going supervision, training and personal therapy
Working therapeutically with domestic violence (BACP)
Body and Mind, bedfellow? (BPA summer school 2018, London)
Peripheral Visions: celebrating contemporary attachment theory and psychoanalytic psychotherapy (CEDAR , University of Exeter)
Registrations
Areas of counselling I can help with
Registered with

Fees
Couples counselling: £70 for 60 minutes
Location