Christina Broadbent | Relationship Counselling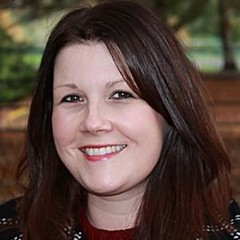 ✓ I also offer online therapy
Great, you are taking the first step.
Leave a message and I will contact you as soon as possible.




Relationship Counselling Warrington
No relationship is ever smooth sailing all the way through and sometimes you reach a point where you need some help to work through relationship issues.
One common problem is miscommunication. You try to talk to each other, but just end up shouting at each other instead. In this environment neither you, nor your partner are actually hearing what is being said.
By sitting with a couples counsellor you can take the time to express yourself and really hear each other.
In couples therapy we talk about the issues you are experiencing at the moment and how these problems can be overcome. We will also explore your (individual) needs and what you want from the relationship.
Previous clients have often told me "If we hadn't come to see you, we would have split up by now". Each time it makes me very happy to hear when couples have found each other again.
Pre-Marriage Counselling
In pre-marriage therapy we can talk about the expectations that you have of each other as life partners and the roles you expect to take in your relationship.
You can talk about the big stuff of life together as a couple and to plan ahead to avoid problems occurring. It's about checking if you are on the same page, and working out how you are going to compromise when you are not.
It all serves to set you up to know each other at a deeper level and to strengthen your relationship!
About Me
I believe that we are all able to change and so improve our lives – if I didn't then I wouldn't be a counsellor. I really love my work and I have seen the benefit of counselling in my own personal life.


I am a fully qualified therapist and I have undertaken extra training in working with couples. I am going to continue to develop my skills in this area with further training in the near future.
If you would like to know more or book an appointment, please send me a message.

Christina
Online therapy
I offer online therapy through a secure and encrypted website. During all sessions you will have my full, undivided attention.
The types on online therapy that I offer are:
Instant messaging: We talk using Instant messaging, typing messages back and forth.
Email therapy: You send me an email sharing whatever you need, and I send a comprehensive reply within 48 hours.
Statement concerning the coronavirus pandemic
Due to the current pandemic all sessions are being held online.
Qualifications and registrations
My qualifications are:
Diploma in Person Centred Counselling, Cheshire Therapy Centre, Warrington (2015)
Certificate in Counselling Skills, Cheshire Therapy Centre, Warrington (2012)
BA (Hons) in Media and Business Studies from the University of Manchester
I have further also taken the following trainings:
Integrative Therapy certificate (2015)
Relationship Counselling certificate, facilitated by Brian McMinn (2015)
Relational Depth, facilitated by Prof. Mick Cooper (2015)
Currently studying for:
Mindfulness Diploma with the Centre of Excellence, Manchester
Diploma in using Therapy for Weight Management
Registrations
Specialisations
Pre-Marriage counselling course
I also offer a Pre-Marriage counselling course. We start with a questionnaire which you both complete before the first session. This is to identify topics that you may want to talk more about in your sessions.
We then work together in the first session to plan out the following 5 sessions and to identify which topics are important to you. This individual tailoring makes the programme unique for you.
Areas of counselling I can help with
Fees
Couples Video Therapy session £85
Individual Video Therapy Session £65
Instant Message Therapy Session £55
Email Therapy – per exchange £40
Availability (Opening hours)
| | |
| --- | --- |
| Monday | 10am to 9pm |
| Tuesday | 10am to 5pm |
| Wednesday | 4pm to 9pm |
| Thursday | 10am to 9pm |
| Friday | 10am to 9pm |
| Saturday | - |
| Sunday | - |
Location
Reviews Relationship Counselling Warrington
Below you will find reviews about Relationship Counselling Warrington - Christina Broadbent

Rating of 5 out of 5
Based on 1 reviews
(Write your own review)

√ I recommend this therapist
It was such a relief to be able to share with someone, for the very first time, who I actually was. It gave me the confidence to share myself with others in my life.
Did you find this review useful?
Yes

1
Tips posted by Christina Broadbent: