Steve Day | Relationship counsellor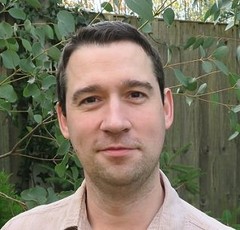 ✓ I also offer online therapy
Great, you are taking the first step.
Leave a message and I will contact you as soon as possible.




Relationship counselling Knutsford
My name is Steve Day, I am a fully qualified and trained relationship counsellor. I work in a gentle and accepting way, free of criticism or judgment. Using the person-centred approach I pride myself on going above and beyond for all my clients. My goal is to help you with whatever issue you want to work on and help you get to the place where you want to be.
Relationship related issues are one of my strong suits and I can help you both individually and as a couple with a wide range of relationship issues.
I have helped many people over the years and I would like to help you too. Contact me today and book an introductory session. I offer all new clients a free 30-minute introductory session.
About me
I have been helping people just like yourself, since I was a young teenager in my college days. Back then I could be found most lunch breaks talking to someone in a corner in the cafeteria, trying to help them understand themselves and the world around them. I may be a professional by qualification now, but I still have that passion to help that has always driven me.
I work in the "person-centred" way, meaning I deeply respect you and the position you are in, I am free of judgement or negative feelings. I believe we are all doing the best we can at the moment we are in and I believe that you have all that you need within you, to help you recover, heal, grow and develop anything you wish.
Send me a message to book an appointment or ask any questions. Use the contactform or send me an email at steve-day@therapycounselling.org
Online therapy
Sessions offered via online video or phone call.
Statement concerning the coronavirus pandemic
With so much uncertainty at the moment I regret to say that face to face sessions are unavailable until the Covid situation improves.
Qualifications and registrations
I have a level 4 Diploma in Person Centred Counselling and I am a member of the BACP.
To give you the greatest help I can I draw upon the years of professional training I received, as well as years of experience working with a vast range of clients. I also use my personal life experiences and all the knowledge gained from hundreds of books, countless videos, seminars, talks and other forms of wisdom I have acquired.
Registrations
Areas of counselling I can help with
Fees
Sessions are £50 via online and phone call and £70 for face to face (when available)
Sessions are 90-minutes long (1.5 hours) and can be used for individuals and couples
Concessions
I offer a small limited number of low rate (£40 for 1.5 hours) sessions per week
Working hours
I offer sessions starting from 10:00 am with the last session at 6:30 pm most days a week.
Please contact me for my availability. You can use the contact form or email me directly at steve-day@therapycounselling.org
Availability (Opening hours)
| | |
| --- | --- |
| Monday | 10 am and 6.30 pm |
| Tuesday | 10 am and 6.30 pm |
| Wednesday | 10 am and 6.30 pm |
| Thursday | 10 am and 6.30 pm |
| Friday | 10 am and 6.30 pm |
| Saturday | 10 am and 6.30 pm |
| Sunday | 10 am and 6.30 pm |
Photos
Location
Reviews Relationship Counselling Knutsford
Below you will find reviews about Relationship Counselling Knutsford - Steve Day

Rating of 5 out of 5
Based on 2 reviews
(Write your own review)

√ I recommend this therapist
You saved us and we are both so grateful.
After finding out I had been cheated on he helped me work on my anger and helped my partner work on his shame. We saw him separately for a few sessions and I found this very helpful. After working on our own issues it made it easier to then work together again and find a way to rebuild the trust. Steve gave us so many sign-posts to help us understand the place we were in and ways we could change it. I thank you for treating us both as individuals with different needs. You saved us and we are both so grateful.
Mr & Mrs Bell
| 5 Aug 2019
Did you find this review useful?
Yes

1

√ I recommend this therapist
We saw Steve to help us deal with issues in our relationship. He was very understanding of both our needs and helped us both to start looking at the real issues that were affecting our relationship. I'm sure we would have broken up without his help. Highly recommended!
Brian & Linda
| St Helens | 30 Jul 2019
Did you find this review useful?
Yes

1