Simon Halford | Relationship Counselling and Psychosexual Therapy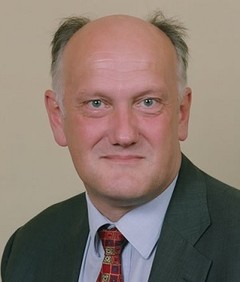 Relationship Counselling Harley Street - London




96 Harley Street




W1G 7HY

London

Send a message
✓ I also offer online therapy
Great, you are taking the first step.
Leave a message and I will contact you as soon as possible.




Relationship Counselling Harley Street - London
I am a fully qualified and registered couples counsellor, psychotherapist and psychosexual therapist. I offer couples therapy, counselling, psychosexual therapy and sex therapy.
I aim to provide a safe environment and practical solutions for exploring and addressing sensitive sexual and psychological problems for individuals and couples. As an integrative therapist I draw on several psychological models of therapy including psychodynamic, person-centred and cognitive behavioural approaches.
Specialisation
I am an experienced Psychotherapist, specialising in the treatment of sexual and relationship issues using a range of approaches to meet the individual or couple's needs.
I help both men and woman individually, as well as couples with many different types of issues, including erectile dysfunction, pain during intercourse, loss of libido (sexual desire), sexual addictions including Internet pornography addictions and the impact of serious illnesses including cancer, strokes and cardiovascular issues on sexual function and relationships.
Communication issues
Many sexual or relationship problems have their root in poor communication between partners. Couples can go a whole lifetime with one person feeling in a state of rejection and the other misunderstood.
There are a number of types of behaviour which can result in a breakdown of communication between partners resulting in problems, for example ignoring unmet needs, comparison, mind-reading, secrets and deceit.
My therapeutic work explores the undiscovered, unseen and unexplored areas of your relationship and helping to improve communication between couples. I work with you to improve the quality of communication thereby rebalancing your sexual relationship.
Assessment session
The sessions are strictly confidential. You can contact me for an initial assessment consultation where we can get to know each other and where mutual suitability can be established. You can tell me a little more about the issue(s) you'd like to work and we can talk about the frequency and number of sessions you might need. Any other queries you might have can also be addressed at this consultation.
About me
I have worked in the NHS and privately for more than 20 Years and I am accredited by the College of Sexual and Relationship Therapists (COSRT) and the UK Council for Psychotherapy (UKCP).
Online therapy
I AM MEETING WITH CLIENTS ONLINE. PLEASE GET IN TOUCH TO DISCUSS THE OPTIONS AVAILABLE.
Qualifications and registrations
BSc in Psychology (Hons), University of Newcastle (1979)
MSc in Cognitive Psychology, University of Newcastle (1980)
Postgraduate Diploma in Counselling, University of Portsmouth (1994)
Post Graduate Diploma in psychosexual Therapy and Psychotherapy, University of Southampton / NHS (2002)
Supervision for HIV Counsellors (2005)
Publications
Intelligent Sex: transform your sex life and relationship, Keith News Publishing (June 2006)
Relevent work experience
NHS Psychosexual Therapist and coordinator of psychosexual services, West Sussex 2000 – Current
Relationship and sexual therapy for Holy Trinity Brompton to their marriage course. 2010 - Current
Supervisor and clinical consultant Portsmouth Counselling Service 2008 - 2015
Developing and delivering Diploma and Certificate courses in Counselling since 1996
Offering psychosexual services to the oncology team across West Sussex NHS
Membership of Professional Bodies
the College of Sexual and Relationship Therapists (COSRT)
the UK Council for Psychotherapy (UKCP)
Registrations
Specialisations
Sex counselling
Psychosexual therapy
Relationship counselling
Treatment of sexual and relationship issues
Erectile disfuntion

Pain related to intercourse

Addressing a deterioration in sexlife
Areas of counselling I can help with
Registered with

Fees
£120-£150 per session. Concessions available.
Location