Diane | Couples Counsellor/therapist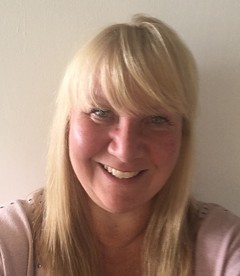 ✓ I also offer online therapy
Great, you are taking the first step.
Leave a message and I will contact you as soon as possible.




Relationship Counselling Birmingham
Welcome! My name is Diane, I am a Integratively trained Diploma Counsellor with 14 years experience as a therapist. I offer counselling to couples, families and individuals in Birmingham, West Midlands.
I offer a safe enviroment and space to talk about what is bothering you. I will listen to you and try to find a way to help you. I use many methods, including understanding and education to help you work through and make a change. I like to help you with your personal development and adding new skills to make life more easier.

I am compassionate and caring. I will listen to you and suggest ways you could try to change and then walk you through the changes you decide to make. I will look at you holistically and I will help you to develop self preservation and how you look after yourself. Sleep is vital to good mental health and this is something I can help with.

Exploring how you think can be really interesting and looking at mindsets you may have that need updating. I use other tools like metaphors and shells/stones, timelines to look at family history and genograms to help with looking at your relationships with family.
If you would like to know more you can email me or message me to arrange a quick 10 min chat or book an assessment with me.

I work daytime and evenings from my counselling room attached to my home.

If you have any questions please feel free to contact me.

Diane
Online therapy
I offer online/telephone counselling. I use a number of different ways for online counselling: webcam, skype or zoom.

Once we have booked a session I will send you an invite to join your prefered website and ask you connect before the session starts. When the appointment is due to start I will message you to say "Im ready to take your call". You can then call me. Should there be a problem with connection then I ask you to call me again or contact me on my mobile or office telephone to finish the call on the telephone.
Statement concerning the coronavirus pandemic
I offer online/telephone counselling so their are no issues around coronavirus.
Face to face setting are from an therapy office attached to my home with a private door. There is a clear screen between us to add more protection and the seating is more that 2m apart.
You will be required to wear a mask when you enter, and upon leaving. As soon as you sit down you can remove your mask. Hand sanitizer is supplied and by the entrance.
I ask you to bring your own drink/tissues, a pen and notebook.
Qualifications and registrations
I am Integratively trained Diploma Counsellor (2007) which includes:
Person Centred Counselling
Psychodynamic Counselling
Gestalt Therapy
Cognitive Behavioural Therapy (CBT)
Solution Focused Therapy
EFT
Mindfulness
Coaching
Sleep Assessment
Registrations
Specialisations
I help people with:
Anxiety/Stress (work related, relationship)
Inner Child
Loss/Bereavement
Domestic Violance
Mental Health
Couples
Family issues / Disputes
Confidence and Self Esteem
Areas of counselling I can help with
Fees
Couples counselling
: Sessions are £125 for 60/70 min sessions
Individuals
: Assessment sessions are £50, Subsequent appointments are £50 for 50 min sessions
Family therapy:
Sessions are set at £175.00 for 4 people, 80 min session. Plus expenses and traveling time.
I offer a concession for one session a week available in the daytime only. Cost to be agreed after the initial assessment session.
How I work
I always suggest a minimum of between 6-12 sessions to get the best out of therapy.
Developing a good enough working relationship can take a few sessions. This is one of the most important part of therapy: being able to trust the therapist and process you are about to embark on.
Availability (Opening hours)
| | |
| --- | --- |
| Monday | 7.30am - 8pm |
| Tuesday | 7.30am - 8pm |
| Wednesday | 7.30am - 8pm |
| Thursday | 7.30am - 8pm |
| Friday | 7.30am - 12.30pm |
| Saturday | 10am - 12pm |
| Sunday | n/a |
Location
Reviews Relationship Counselling Birmingham
Below you will find reviews about Relationship Counselling Birmingham - Diane

Rating of 5 out of 5
Based on 3 reviews
(Write your own review)

I can't recommend Diane enough.
I can't recommend Diane enough. She is honest, patient and was a very grounding presence at a very difficult time in my life. We discussed family issues, in particular those with my parents, and she helped me find the strength to build my own boundaries not just with my parents but with my partner and friends.

Diane really took the time to get to know me and it felt like she really cared about what I was going through. I'm very thankful for all of her help and was hands down the best thing to happen to me in 2020 - even my partner comments on how much better off I am. Thank you very much Diane. I honestly don't think I'd come as far without you as my counselor.
Paige Robinson
| 11 Jun 2021
Did you find this review useful?
Yes

1

Diane is an absolutely excellent therapist
Diane is an absolutely excellent therapist and helped me through a very tough period when I felt things were falling apart. We started with an initial assessment to get to know one another, then progressed on to around 8 sessions. Diane helped me develop the key skills I needed to combat the issues I was having.

Therapy is a process and it's not always easy. You have to be prepared to give it time and put your leanings into practice. Diane is a knowledgable and supportive therapist and I'm really thankful to have met and worked with her.
Did you find this review useful?
Yes

1

I was feeling extremely taught and tense and anxious when I saw Diane, but by the end felt more clear headed and relaxed. It was really valuable and I'd like to see her again at some point. She helped me think about things in a very clear and systematic way, and understood the nature of the tricky relationship I've been struggling with, as well as showing me a lot of kindness and empathy. When I finished I felt much happier and less anxious. Thanks Diane!
Jay Kathari
| 28 Jan 2021
Did you find this review useful?
Yes

1