Mike Clark | Online Relationship Therapist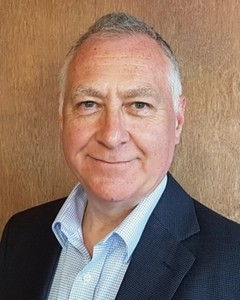 ✓ I also offer online therapy
Great, you are taking the first step.
Leave a message and I will contact you as soon as possible.




Online Relationship Counselling
I specialise in online relationship counselling for couples facing difficulty in their relationship including where one or both may be experiencing anger, anxiety or depression. Areas I work with include loss of emotional connection, affairs, growing apart, communication issues, intimacy, anxious and avoidant attachments, loss of purpose.
As relationships progress so do the needs, hopes and fears of the people in them. Individuals change over time, different pressures, demands and responsibilities from external sources appear and sometimes it's about the lack of time, money, attention or purpose.
My work with couples is to help make sense of what is happening to them individually and to the relationship. There is frequently a destructive cycle of disapointment or hurt that keeps occurring. Indentifying that cycle and interrupting it provides the potential to replace it with something that is constructive.
I don't take sides, blame or shame. Rather I question and query seeking to widen perspectives and possibilities for change.
Please note I do not work with couples where domestic abuse is still active. In this instance the instigator must first have engaged in individual counselling and stopped the abusive behaviour. Additionally I do not work with couples with a personality disorder recommending that they consult a Psychotherapist who has experience of working with personality disorders in relationships.
My role is not to force an old relationship to work, rather it is to determine if two people can create a new more fulfilling relationship for both. This requires both partners to commit to the process and examine their influence in the relationship
Online therapy
I work with couples over Zoom or Skype Meet Now which enables couples to either be together or in different physical locations including countries.
Prior to working with a couple I hold an initial consultation conducted over Zoom or Skype Meet Now for up to 30 mins that is free of charge.
This enables me to understand better what the couple face and the difficulty within the relationship. I am then able to determine if I have the relevant experience and if I am a suitable fit for the couple.
If we all agree to work with each other I then send my counselling agreement, couples questionnaire and client intake form to each person via email.
Sessions are typically held weekly and at the same time. Each client defines what outcome they are seeking from the work. Rapport is quickly established enabling the process to explore and address the rupture in the relationship.
I am an active therapist and coach so that working is collaborative. I will ask questions, challenge and share my insights. Where I want to provide information I will share my screen so that you can see diagrams, charts, cycles that I prepare in between sessions.
As individual and relationship outcomes are realised or revised then sessions often go to fortnightly and then possibly monthly before ending.
Qualifications and registrations
Transactional Analysis Counselling BA (Hons)
Humanistic Counselling Fda
Graduate of Couples Institute, couples developmental model
Couples Certificate (Basingstoke Counselling Service)
Gamcare Gambling training (Options Counselling Service)
Anger, Rage and Relationship (Sue Parker Hall)
Gottman Couples Training
Registrations
Areas of counselling I can help with
Fees
All sessions are 50 minutes in duration
Individuals session - £50
Couples session - £70



Availability (Opening hours)
| | |
| --- | --- |
| Monday | 10.00-5.30pm |
| Tuesday | 10.00-5.30pm |
| Wednesday | 10.00-5.30pm |
| Thursday | 10.00-5.30pm |
| Friday | - |
| Saturday | - |
| Sunday | - |
Photos
Location